SHAKEY'S PIZZA ASIA VENTURES, INC. Annual Stockholders' Meeting 2022 Registration Form
In light of current conditions and in support of the efforts to contain the outbreak of COVID-19, stockholders may attend the meeting and vote via remote communication only.
Registration is open from May 23 to May 31, 2022.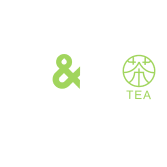 Shakey's Pizza Asia Ventures, Inc. (PIZZA) is the Philippines' leading full-service restaurant chain and food service group. We are engaged in operating, maintaining, and franchising the Shakey's, Peri-Peri Charcoal Chicken and Sauce Bar, R&B Milk Tea, Project Pie, and Potato Corner brands.